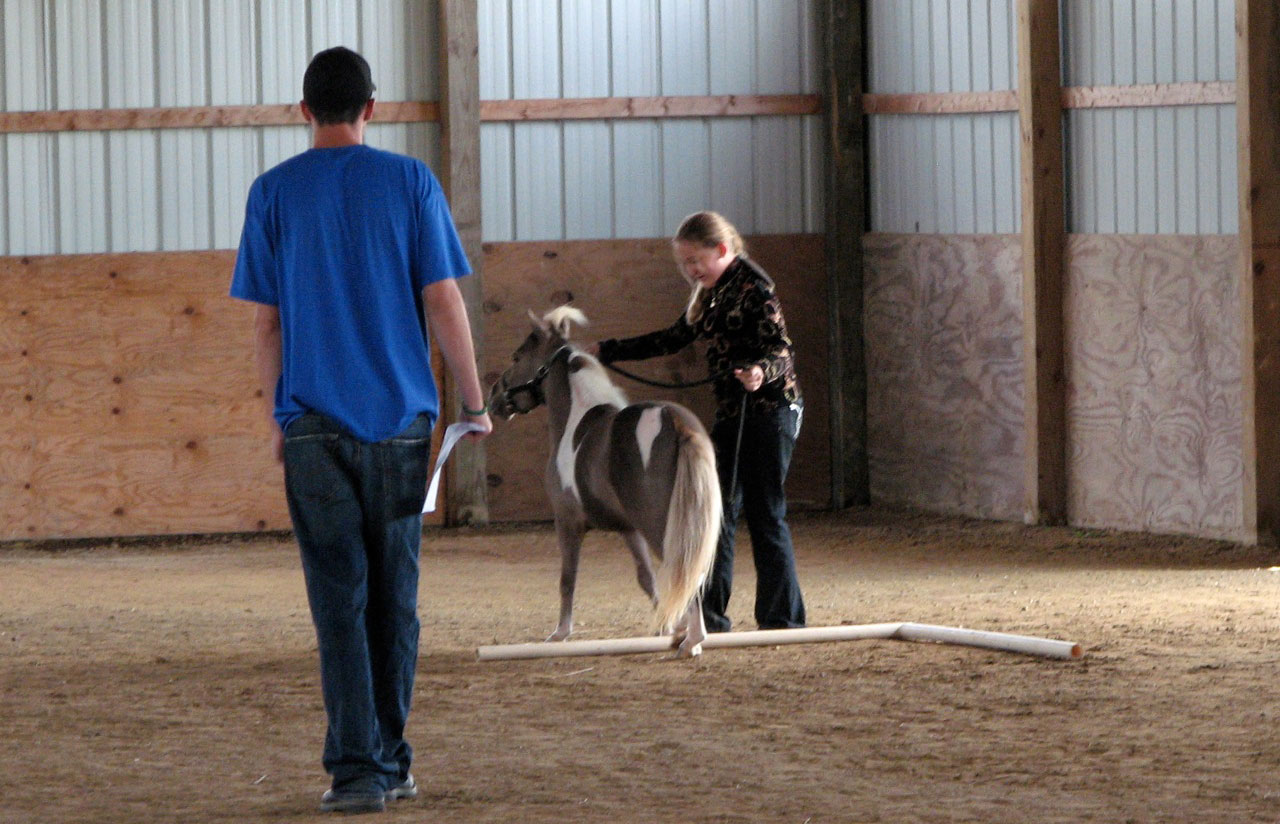 EQUINE LEARNING
Make life with your horse or donkey even easier and more fulfilling. Use natural horsemanship to resolve problem behaviors, defuse fears, improve existing skills, and teach new skills. Available both on the farm and on the road. Your horse or donkey can board and train with us on the farm where we train each client horse or donkey 5-6 days per week. You can trailer in for regular, prescheduled lessons. (All horses and donkeys must have proof of annual vaccinations and a current negative Coggins test to enter our farm.) Or we can come to you for those regular, prescheduled lessons.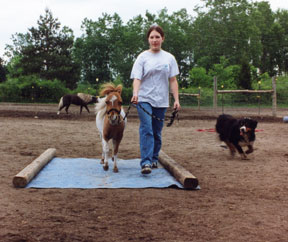 Taking the Fright out of the Scary.
What frightens your horse or donkey? Getting on a trailer? Riding in that moving box? Being treated by the veterinarian? Seeing bicycles or little red wagons? Meeting up with the farrier? Getting saddled? Being bathed? You tell us! We tailor each session to help your horse or donkey conquer whatever those fears are.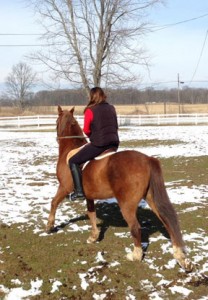 Equine Manners 101.
Great for horses and donkeys who are young, the unaccustomed, and those who need a fresh start or a solid refresher course. Five lesson package recommended to provide all the basics an equine must have to show respect for the human: haltering, leading, standing, and other ground manners.
Let's Learn Something New.
Whether it's getting started under saddle, learning to be harnessed and pull a cart, adding obstacles to existing skills, this is where it is. Curriculum designed to make your wishes come true.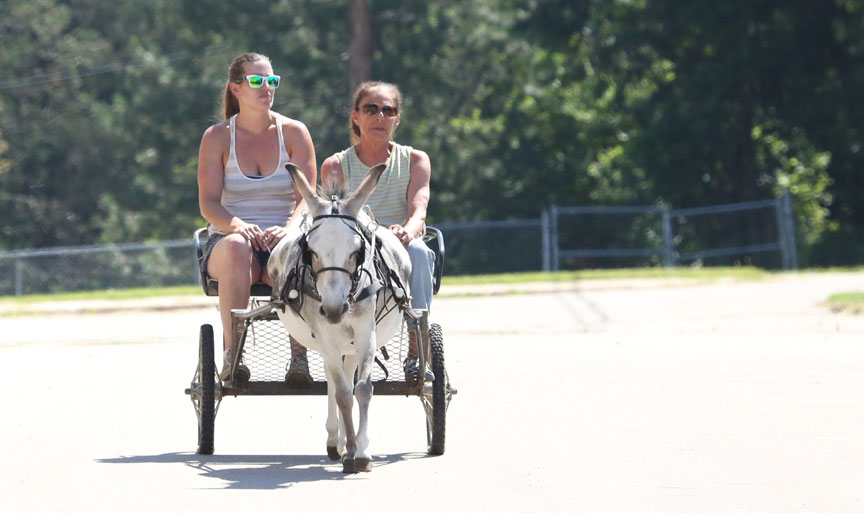 Let's Do Even Better.
Curriculum development begins with an evaluation of existing skills and a clear understanding of what you want to achieve with your horse or donkey.
---
PRICES
Initial evaluation and consultation
On farm: $50
Off farm: $55 + transportation fee of 60 cents/mile roundtrip
On farm board and training
$450/month/miniature horse or donkey
$550/month/full size horse or standard donkey
Includes weekly tutorial for owner at no additional charge
You haul in training
$35/lesson
Off farm training
$40/lesson + transportation fee of 60 cents/mile roundtrip
Includes "homework" assignment at no additional charge
Multiple lesson packages available
Reduced rates for donkeys adopted from Crossroads Donkey Rescue
Gift certificates available