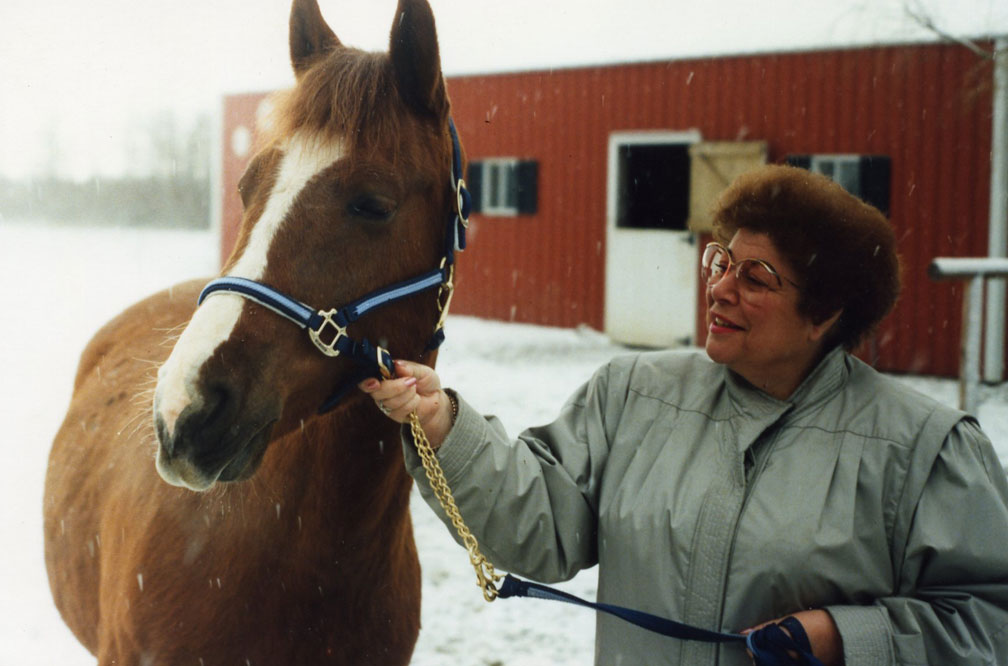 Sugar (a miniature mare), Rumor (an Australian Shepherd), and Angel (a cat) joined me back in the 1980s, when I was recruited by a local lady to help her with the pet therapy program she started when her mom had to move to a long term care facility. It was amazing to see what these animals did for the residents. Those who didn't talk, spoke. Those who were dour, smiled and laughed. Those who wouldn't move, stroked the fur. They sang to them. Their days brightened. And they even eased their transition, as death approached.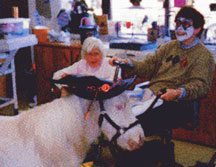 Yes! Our companion animals have an innate ability to respond to human needs. They heal us, mentally, physically, emotionally and spiritually. They touch us in ways people don't. That's why we have bookings at nursing homes, long term care facilities, special education classes, and day programs for adults with Alzheimers. That's why we host groups of mentally, physically, and emotionally challenged adults here on the farm. That's why we provide riding and driving lessons for troubled children. That's why we help the blind learn to ride and to drive our horses.
Winston Churchill is quoted as saying: "The outside of a horse is good for the inside of a man." Today it's a proven fact that being around and touching horses and donkeys lowers blood pressure, eases depression, reduces anxiety, lessens stress, encourages speech, improves reading ability, builds self-confidence, and enhances self-esteem. Walking, riding and driving horses and donkeys also improves muscle tone, flexibility, and balance.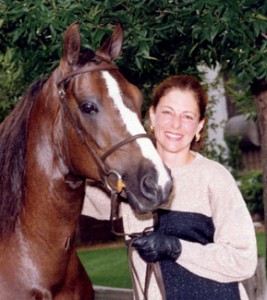 The horses and donkeys helped me conquer my Post Traumatic Stress Disorder (PTSD), long before it became vogue to routinely utilize horses as PTSD therapy assistants. Our horses and donkeys have been with young autistic clients and, in every instance, helped them learn to speak and helped calm them down. There's even a wonderful, relatively new book called Horse Boy written about one family's experience and how horses appear uniquely qualified to help even a very severely autistic child.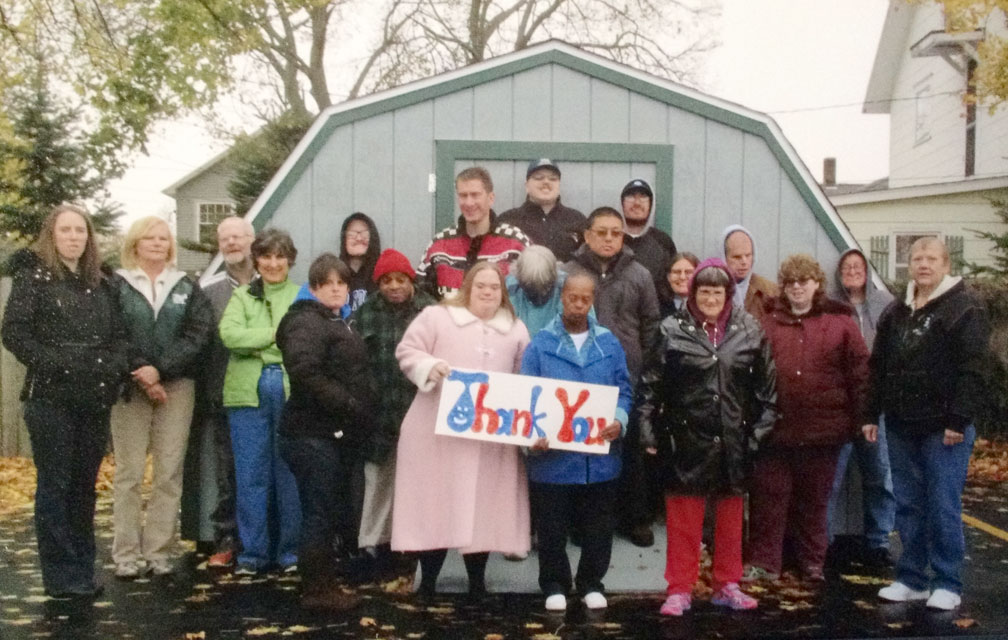 Mentally, physically, and emotionally challenged adults from Transitions (serving Ingham, Eaton and Clinton Counties here in Michigan) have repeatedly visited with our horses and donkeys, driven our horses, petted them, and ridden them happily. They feel good about themselves when the "I don't think I can" becomes "Look what I can do!" Why does it work? The experts have various theories; but we know it works.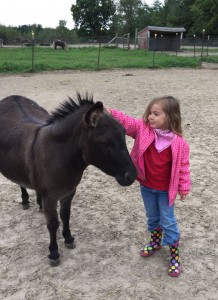 M&MS FARMS offers people innovative ways of coping with the pressures of daily life. We provide professional therapists and counselors unique ways to meet their clients' needs. We help educators craft breakthroughs for their students. By enjoying time with our horses and donkeys, learning in a whole host of subjects takes off. Whatever problems exist are resolved in the safe, nonjudgmental space a human has with a horse or donkey. We do it all by fine tuning the natural talents of our horses and donkeys, so they welcome the opportunity to make a difference in people's lives.
Feel good! Take advantage of equine assisted healing! Call us!